Not Just On Sunday
A Paul family original that gently reminds us that our faith needs to be present every day of the week.  Brand new video and single available on all digital media sites.
Singing For His Glory! 
Tappin' Trees and Tappin' Toes
We are a family of seven that continually strive to draw nearer to our Lord and Savior Jesus Christ, knowing fully that without the sacrifice of His life on the cross we would not have the opportunity of experiencing eternal life.  As a family we strive and struggle daily to serve the Lord Jesus Christ by honoring Him with everything we do.  That usually starts with our daily morning family devotions when we spend quality time together reading and studying scripture from the Holy Bible.  We are not a perfect family and that's all the more reason we feel the need to cling to God's word.  Our heart's mission is to encourage families through music.  It is amazing what a family can do when they turn their hearts towards the Lord and work together to follow His ways. When we are not tappin' our toes to a little music you can probably find us tappin' trees. As a family we are maple syrup farmers that manage and harvest maple syrup from  260 acres of hardwood forest in Michigan's Upper Peninsula.  From May to November we head out into our mission field and play up to a hundred performances of Christ honoring music.  We feature a mix of traditional hymns, contemporary Christian worship with a country music flare and original songs that all feature positive and encouraging messages in a family friendly setting.  If you would like to have The Paul's at your church gathering or other event  contact us through the contact page.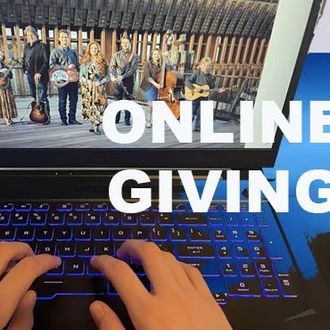 Online Giving. Help Keep Those Tires Rolling!
Please help us spread the Gospel with an online donation that will help keep our ministry afloat.
Enter the amount you wish to donate